Working at Automattic has truly been such a blast! When I describe my job to my friends, they have a hard time believing that it's for real.
You get to set your own hours? You can work wherever you want? They fly you to other parts of the world for meetups? You can buy whatever MacBook and home office setup that you want? You don't have a limit on paid vacation time?
"Yup!" I proudly respond, briefly reminiscing on the journey it took me to get to this point. And what a journey it was!
So here I am, months into my career as a WordPress.com Happiness Engineer and learning more and more every day. I figured I'd take some time to write about what my day to day activities are like here, to provide more perspective on what I do. Perhaps you'll find it to be something that you see yourself doing as well!
For context, I definitely use the schedule flexibility to the full. I don't work a standard 9-5 Monday-Friday schedule by any means. Outside of work, I'm involved in a lot of volunteer work, like to get to the gym regularly and really enjoy spending time with my friends. Due to this, I set my schedule in a manner that's conducive to all that I do outside of work.
For me, that boils down to Sundays through Thursdays as my work days. I really enjoy Fridays and Saturdays as my off days. As it is now, I work longer days on Mondays and Wednesdays, shorter days Thursdays and Sundays, and a typical 8 hour Tuesday.
These days tend to vary quite a bit! As Mondays and Wednesdays are longer days, I tend to spend more time those days in active support. Tuesdays tend to be a day to get things done, which often involves meetings, projects, writing, training, etc. Thursdays and Sundays, being my short days, are mainly focused on support as well.
So what are these days like for me? I'll give you a sneak peek below!
Within a given day, I'll be scheduled certain hours of the day in one of four types of support in a tool called Humanity. I'll name them in order of the ones that are most common for me personally:
Live Chat: This is our most common, go-to form of support. It allows our customers (also called "users") to have immediate interaction with us Happiness Engineers and get their problems solved in real time.
Tickets: This is our form of email support. Unique to this form of support is that the hours during which we work on tickets are flexible by a few hours in either direction.
Tickets (Chat Reserve): This shift is a fusion of the above two types of support. The focus is working on tickets, however we'll take on overflow chats when the chatting Happiness Engineers fill up.
Business Concierge: Our Business Plan customers each are entitled to a screenshare session with a Happiness Engineer, where they book an appointment and we walk them through getting started on their site. They can hear our voice and share screens with us. It's a nice personalized way to be in touch.
2:30-3:00PM
Most days will end up with about 6 hours of support work, but this can vary! So even on a full 8 hour day, not all of those hours will be scheduled with support. That accounts for time to take breaks and get our other non-core duties tackled. Before getting started with my day, I like to catch up on what's happened while I was offline. Being a distributed company of over 700, we need a reliable form of communication. We use an application called Slack, where we predominately communicate with each other over instant message. I like to take time to catch up on messages my coworkers might have sent me, relevant conversations that I need to check on and any other relevant goings-on from the day prior.
I also will catch up on reading P2s. Those are internal blogs that we also use for communication. They're built for commenting and allow us to communicate in a more public manner on issues that we want to discuss. Such issues can range from how to better serve our customers in chat to sharing our favorite memes. Topics of P2s are definitely wide ranging.
I also know I have a Business 1:1 session later tonight. I take a look at the user's website and request about what his goals are to get some insight into how I can be best prepared for this session.
3:00-5:00PM
From there, it might be time to head into a chat session. These tend to last 2-3 hours, where I help as many users as I can with their issues as I can! These chats can really vary in length and complexity, but when my shift wraps up, so do my chats. I'll leave a note that my teammates can see about the issue and "silently" transfer the customer over to another Happiness Engineer to continue the conversation, which feels like a nice, seamless process on the customer's end. Ideally, he won't even realize he's chatting with someone new.
5:00-7:30PM
After this, I might have a ticket shift to handle, followed by an unscheduled hour. But that last chat session was a bit draining, so I'm going to take a break for a bit and work on those tickets a little later. I may have some emails to follow up on from my chat session (for example, to put together some complicated CSS code to email back to a customer later). But I'll have time. A stretch break and some dinner sound good right now. I'll have a bite of dinner, maybe watch an episode of "The Office" and then head back to my desk.
While the ticket hours are flexible, I still need to get them done. Perhaps I have two hours to take care of for the day, so I'll hop right in and bust some out. Sometimes tickets can get pretty addicting, especially when the issues you come across are on the easier side. I sometimes will spend longer than scheduled working on tickets, but only what's scheduled is the time required to be put in.
7:30-9:00PM
I'll take some time and get some to-do's done. Often I'll be a "buddy" to someone. This might be a new hire or existing Automattician (each of whom will spend time each year working in support) or a Happiness Engineer on trial. During this time, we'll be there to help with any questions they have or provide feedback on their interactions. I'm a buddy to a prospective Happiness Engineer who's on trial currently and perhaps I'll spend 20 minutes reviewing his interactions and giving feedback.
I also have been working to study CSS and improve my skills with that. I have some courses I've been taking online to that end, so I'll spend an hour that's not scheduled in Humanity and get some learning done. It'll help me to be better at my job, so it's time well spent!
9:00-10:00PM
I have that Business Concierge scheduled for this time. I'm glad I took time to look over what this user wanted to do with her site. She's focused on SEO and choosing a good theme to fit her business needs. I took some time to research this in advance, which helped me to be well prepared to give her some solid information! I'll spend the rest of this hour finishing a few more tickets that I didn't get to do earlier.
10-10:30PM
Now I take some time to wind things down for the day. I make sure my follow up emails are done. I make sure I'm ready for my 1 on 1 video chat with my team lead tomorrow to review my progress for the month. I'll check on my schedule for the upcoming day and make a few notes as to what I'd like to get done the next day. And like that, POOF, the work day has flown by!
This is just a sample into one potential day that I could spend engineering happiness for the WordPress.com community. Every day really is different. Different users, different schedule, different troubleshooting… But despite the differences, one thing remains consistent—my drive to work as a Happiness Engineer and bring something to the table here at Automattic.
Hopefully that's an adventure you can join us on as well.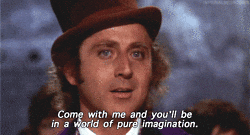 Thinking about applying? Go for it! You have nothing to lose.